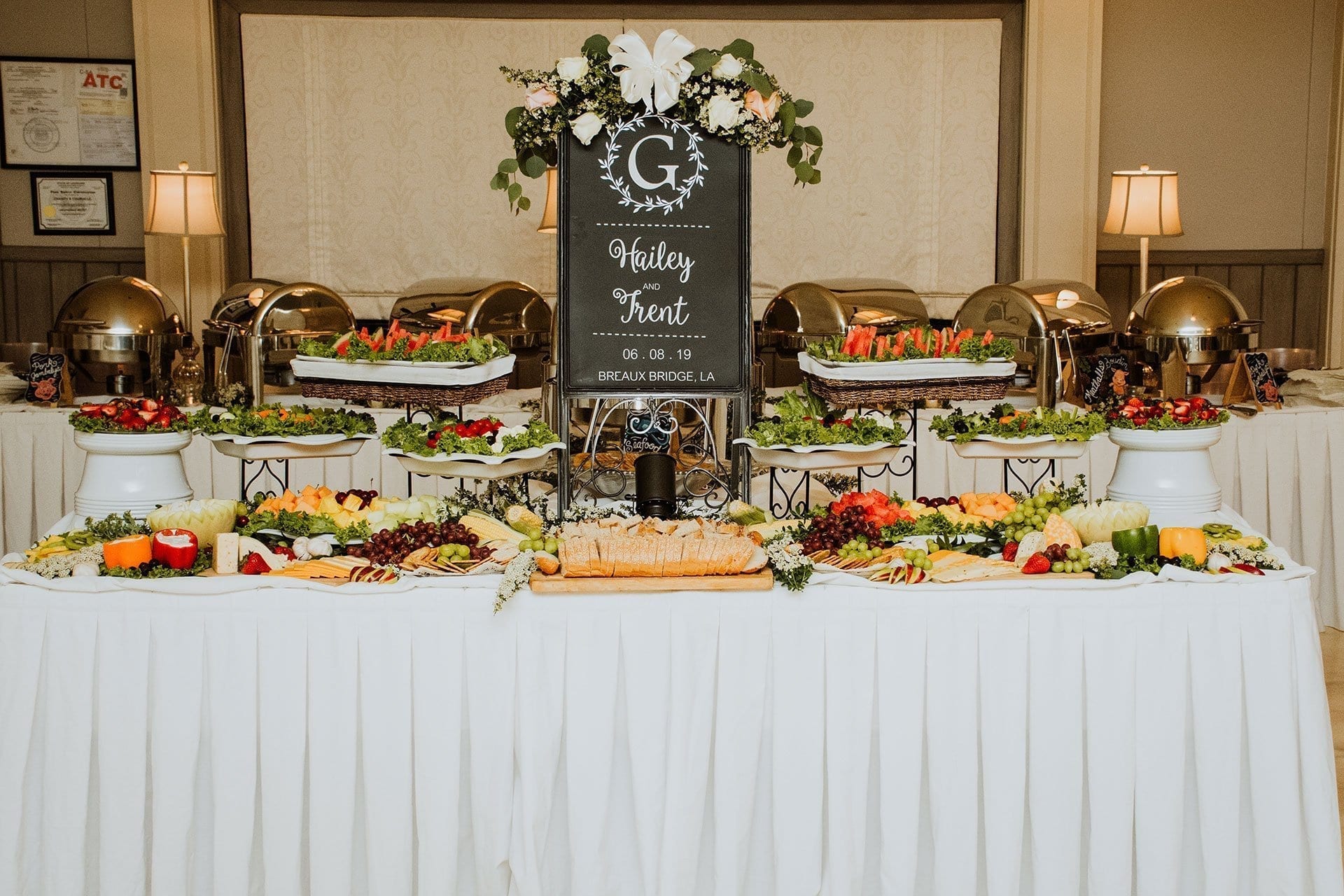 catering
An Affair To Remember
Poche's Country Club offers a complete package of services for weddings, special events, board meetings, or whatever special gathering you are planning. We have a full selection of Cajun style cuisine from Poche's very own catering cookbook, decorating services, a fully staffed bar, and accommodations for any size event.
about us
Cajun Cuisine Your Guests Will Love
Our catering services include dozens of items to choose from for your wedding or special event. Cajun style catered fare is our specialty, and we have a fully stocked and tended bar to keep the cocktails flowing. Our friendly staff will help you plan, decorate, and prepare for that special day. We are a family-run business and take pride in our service and cuisine.
We are a full service catering and beverage facility. No outside caterers are allowed. There is a minimum of 100 guests to reserve an event.